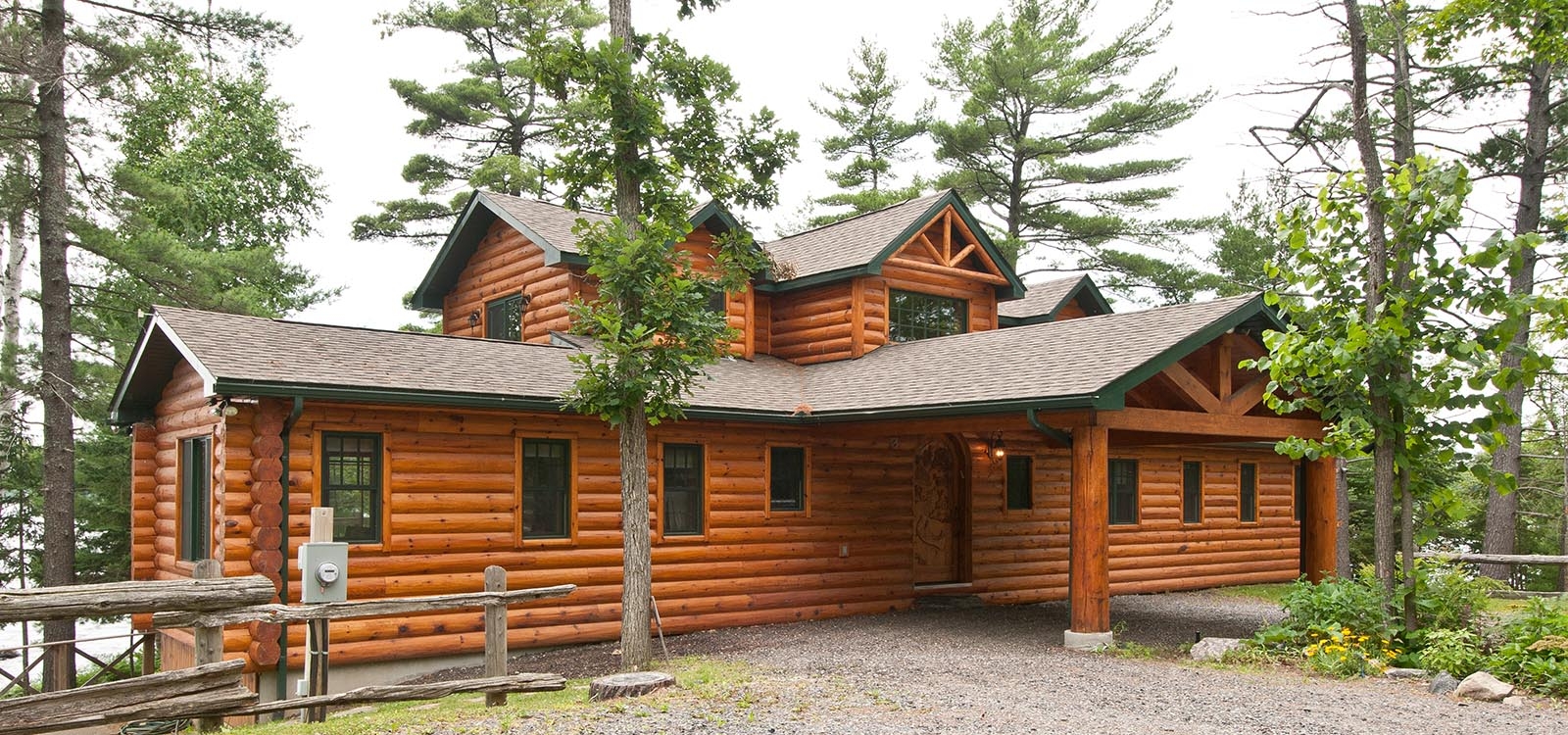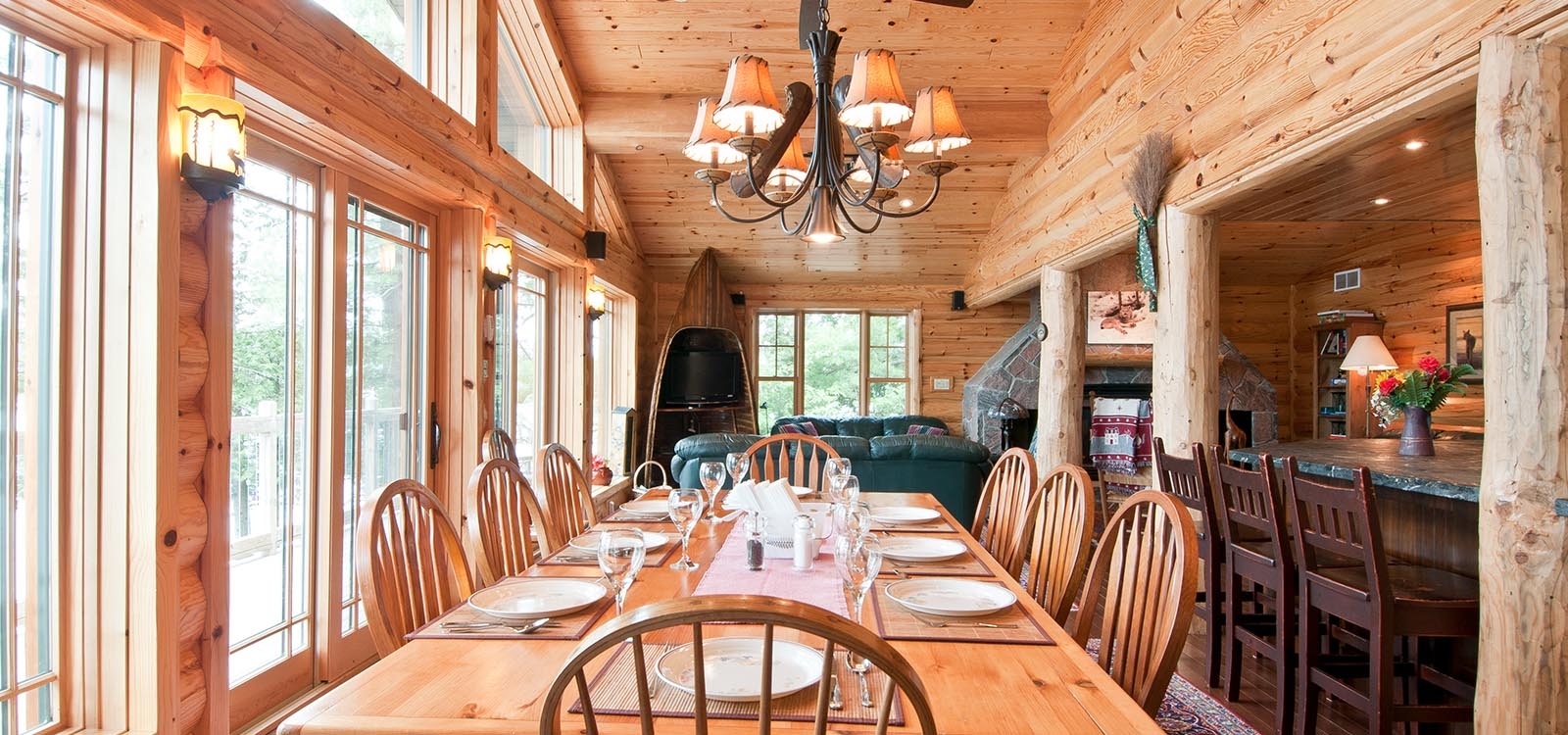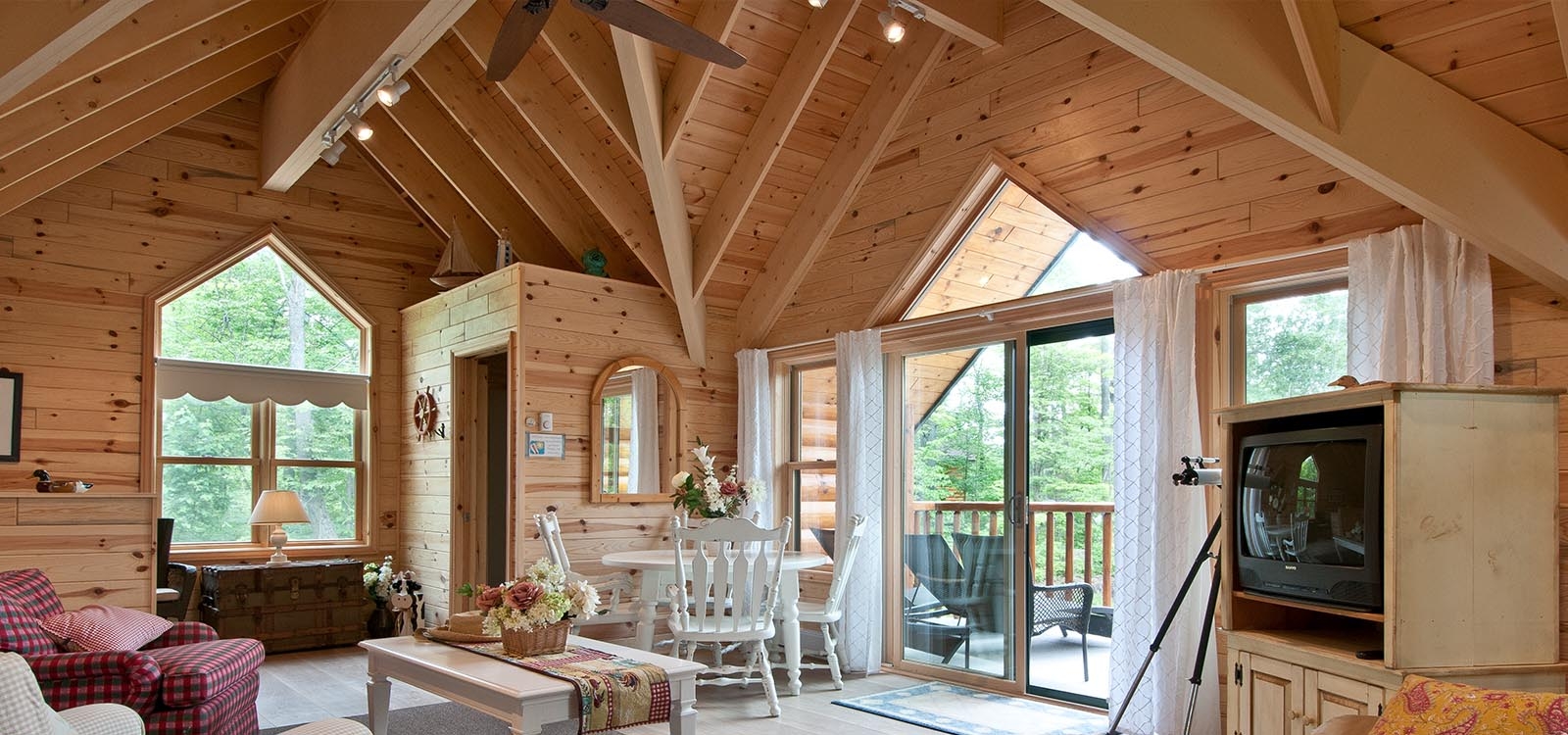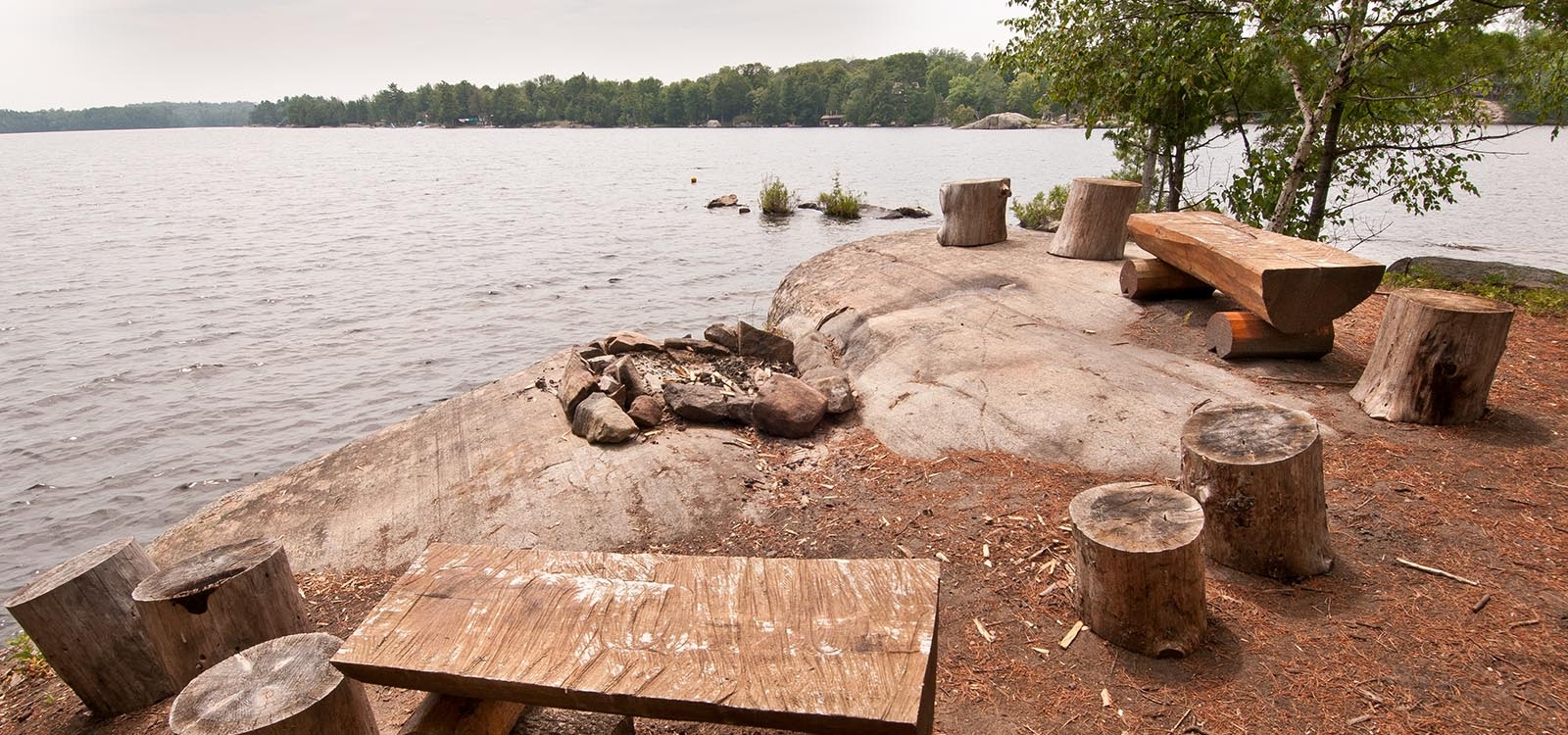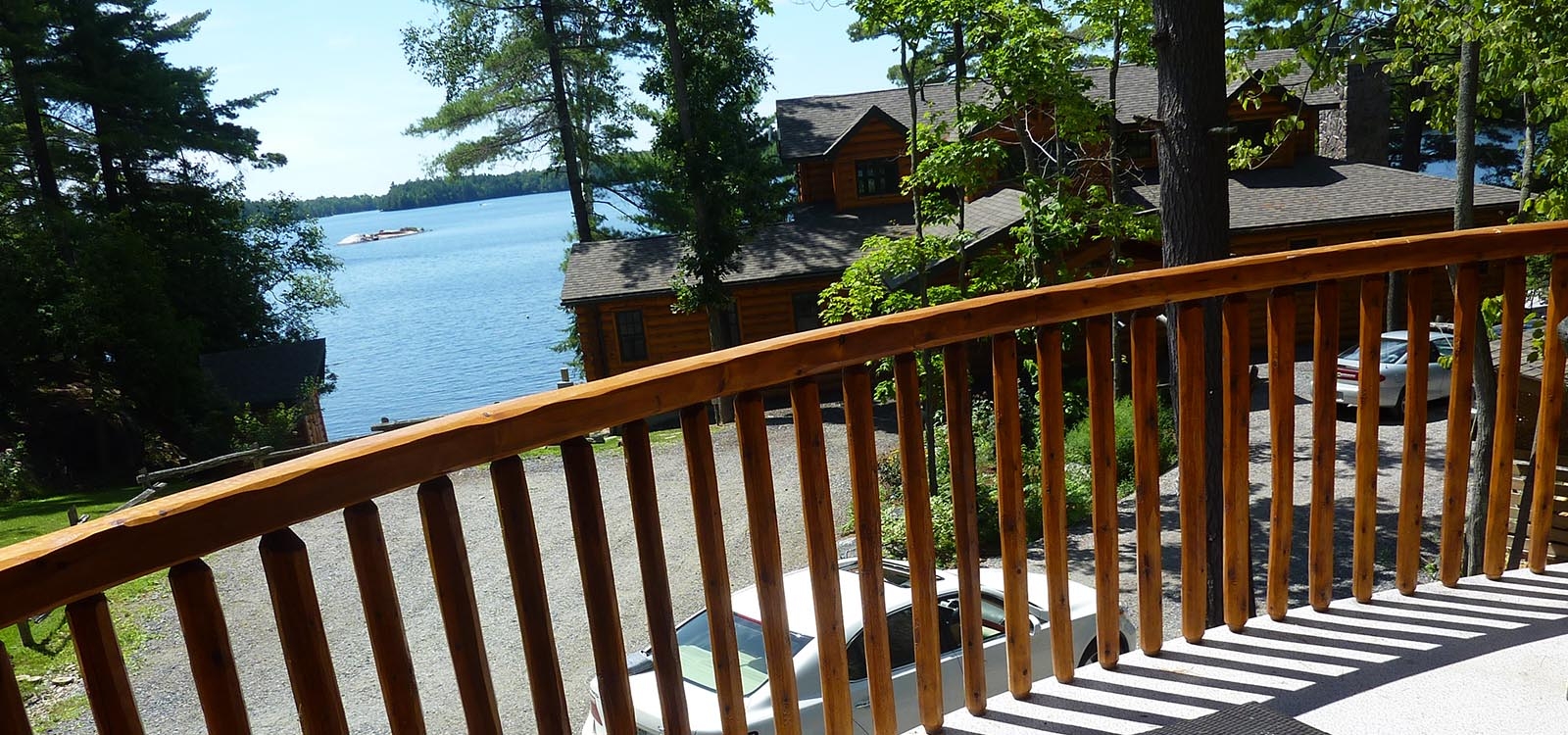 Welcome to Log Haven on Manitouwabing Lake
Our family has always been passionate about creating beautiful spaces and 10 years ago we purchased a gorgeous property on Lake Manitouwabing. With plans to create a true escape from the city we demolished the original property and build a custom 3500 sq. ft. modern log home.
Right from the start, our focus was to create a space that perfectly combined cottage country serenity with practical, modern convenience. On the outside, Log Haven was strategically built with a magnificent screen porch, 220 feet of private waterfront and a beautiful sandy beach as well as rock. On the inside everything from the cathedral ceilings, spacious 6 bedrooms including the loft, 4.5 bathrooms and high-end kitchen were built with luxury in mind. The interior was finished with hardwood floors and a wrap-around deck. As Christian Louboutin said during one of his stays, "Luxury is a combination of passion and attention to details and that is what you have in this log home".
To help make the Log Haven experience as enjoyable as possible we included rentals such as the use of our 14-foot Sylvan fishing boat with 9.9 hp Honda motor so that renters could boat to restaurants, golf and tennis clubs on the lake. Being located about 15 minutes east of Parry Sound meant renters could easily make it in to the bustling town on the shores of Georgian Bay, where there are shops, cafes, restaurants, movies and attractions. In all we built the perfect getaway for up to 14 people and it was only a two-and-a-half-hour drive from Toronto.
We were very fortunate to have some exceptional long terms renters who stayed at Log Haven on a regular basis every season. They appreciated the care with which we built and maintained Log Haven and in 10 years one of our long-term tenants had fallen so in love with the property that they put in an offer to make it their permanent home.
We at rentourcottage have continued to create exceptional cottage properties. If your interested in learning more about renting or buying one of our properties contact us today: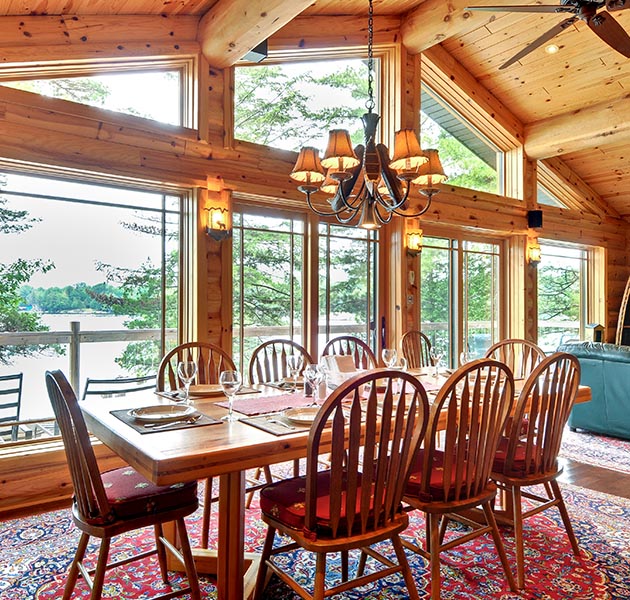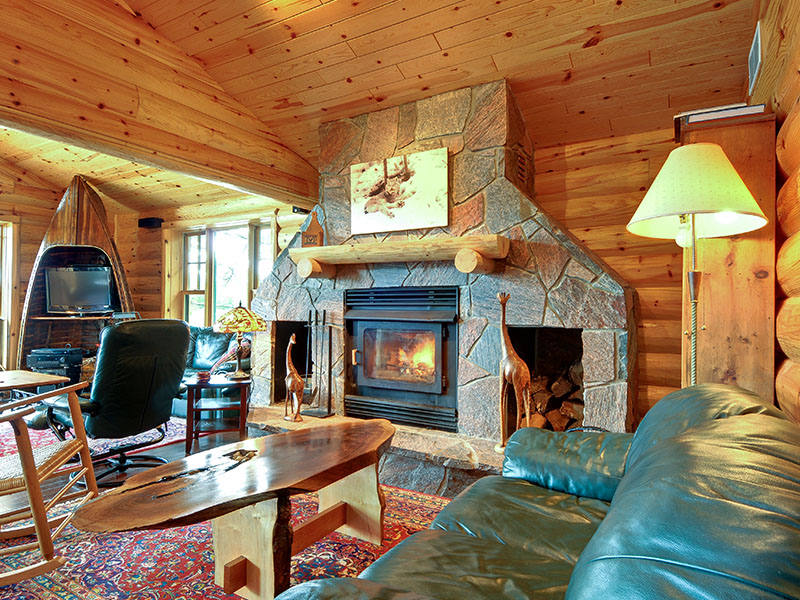 Living Room
Includes stone fireplace, leather couches, coffee table, cathedral ceilings, wood interior and floors, Bell ExpressVu Satellite TV, wireless high speed internet, DVD, stereo and CD player, Denon home theatre system with Bose speakers, selection of DVDs, AC, & ceiling fan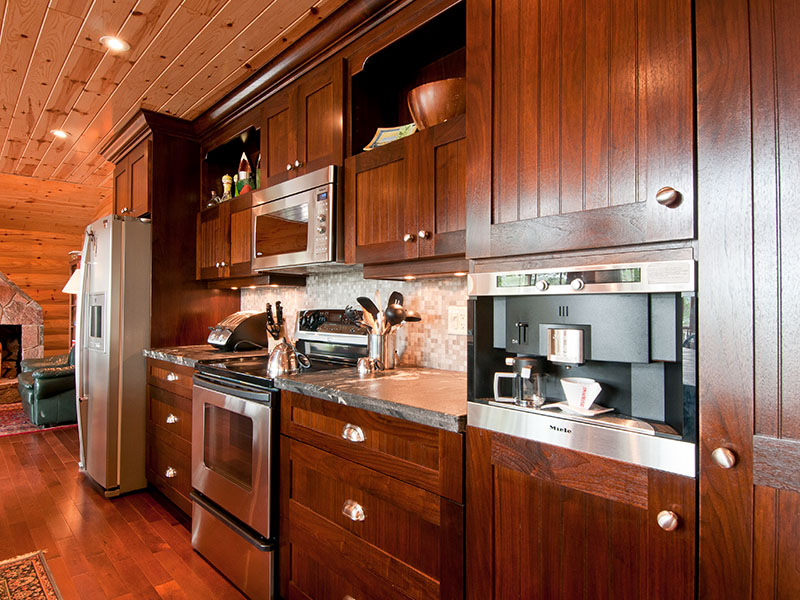 Kitchen Area
Includes stainless steel microwave, professional stainless steel fridge, professional stainless steel refrigerator and fridge, stainless steel three-tray professional dishwasher., built-in Miele Nespresso coffee maker, toaster, dust buster, coffee grinder, water cooler. & much more.
Bunkie
Queen bed with luxurious down comforter
Stunning Leather pull out couch sleeps 2
3 piece washroom
Kitchenette with fridge, sink, coffee maker and hotplate
Beautiful balcony with lounge chairs
All done in shabby chic